Construction work for Baitul Amin Mosque Complex begins at Rajshahi. The complex composed of prayer hall; residential learning area (madrasa) with dining facilities and open plaza. The project surrounded by mid rise residential block, where the locality doesn't have any open public space. The mosque complex is designed as a public living room, a place for social interaction for the immediate community. We tried to create an environment where people can pray, learn, discuss or even silently contemplate.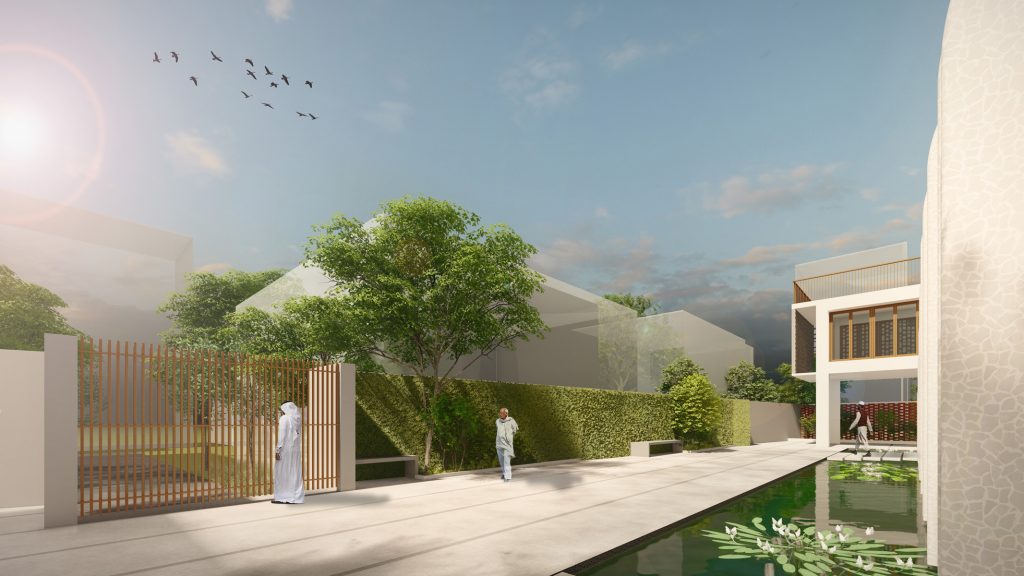 The prayer hall is surrounded by water body as a symbol of purity and calmness. Double height prayer hall with well sculpted by natural light from different direction creates spiritual ambience of the space. At night the mosque will convey light from inside to outwards through the perforated dome acting as a symbolic light source for the community. For the privacy concern of the adjacent residences, special screen has been designed at outer surface of madrasa while ensuring wind flow.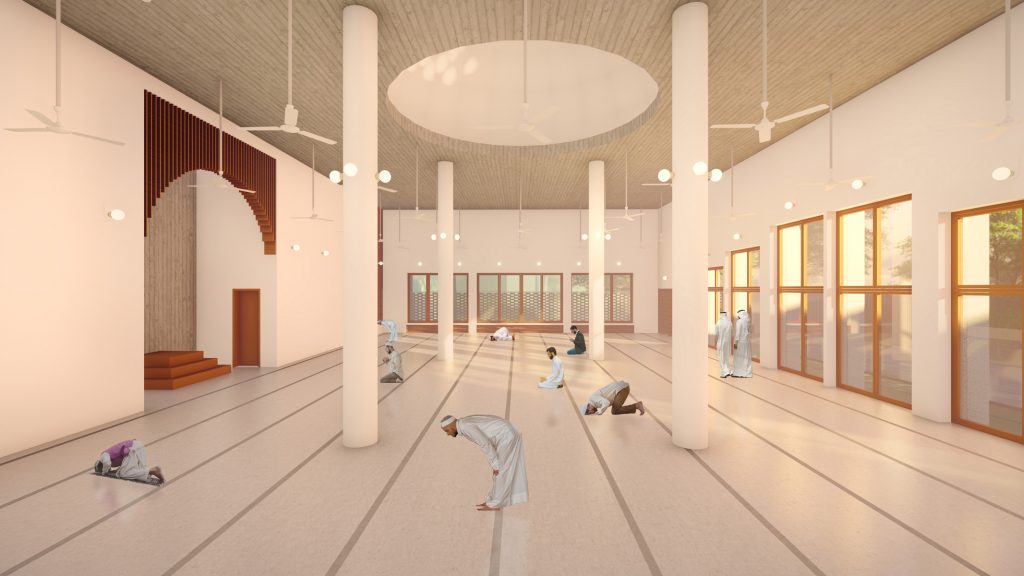 Outdoor landscape is fitted with a plaza, green plants, water body & casual seating. This provides additional prayer space during overloaded prayer time, play ground for madrasa students or place for outdoor discussion. To confront hot climatic impact traditional double layer cavity wall, screen wall and water body is inserted in the design. Locally sourced construction materials are considered to reduce environmental impact. Finishing details are intended to use the local craftsmanship as contextual signature.
From functional aspects to building construction the design tries to imply the mosque complex very much originated from its own context; a place for community gathering and social development.